inMotion Studios has offices in Los Angeles and Orange County California.
   By Phone: 818-599-2780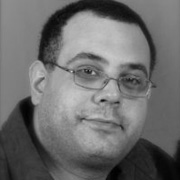 In 1989 Marcel began his career in the field of software development and created several large and small scale business applications.  In 1997 Marcel received an MFA in Digital Art and Animation from the University of Southern California School of Cinematic Arts where he received the Harold Lloyd Scholarship in Animation.  In 2005 he formed inMotion Studios, Inc. a full service motion graphics/animation design and video production company. Since then he has taken on writing, concept development, and live action direction in addition to animation and post-production supervision. Marcel teaches 3D Animation and Film Production at the USC School of Cinematic Arts.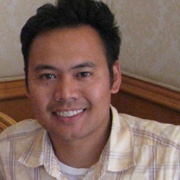 Harold De Jesus studied design at Otis College of Art and Design and was selected for the prestigious Otis Design Group. He has worked as a graphic designer for Saban Entertainment, Greenberg/Schluter Film Design, and Blind Visual Propaganda. He also worked as a broadcast designer/animator for E! Entertainment Television, and art director/title designer at Pacific Title and Art Studios. In 2005 Harold co-founded inMotion Studios and serves the company as one of two Creative Directors. Since that time he has led the design team at inMotion bringing a unique vision to projects for film and television.